Hi all, happy new week! There's so much to love about this place I'm from, I decided to start a little series: While in California.
Most posts will probably be focused in Northern California, since that's where I am.
I'm excited to document my little explorations here, and maybe inspire your travel curiosity. Part 1, let's go!!
What to do you on a free Tuesday afternoon, I asked myself...
Go get a local-crafted beer! California is a great place to do this, since there are TONS of really great breweries making artisan beer...Just in the North Bay are a few favorites...Lagunitas, Russian River, and Taps. Ok, there's a ton more here!
On a sidenote: Admittingly
, I wasn't a huge beer fan until living in Sonoma County for a few years. There I discovered how the diverse spectrum of beer and that I find it delicious if it's well-crafted.
So last week, two lovely lady friends joined me for a day trip up across the Golden Gate to Russian River brewery to taste a very special beer. It's called Pliny the Younger. So, why so special? Well, let me (pretend to be a beer expert and) explain...it's a triple hop craft beer. This is a difficult and costly process so it's release is limited to two weeks in the entire year - during February. For this reason, people come internationally to sip on this tasty stuff!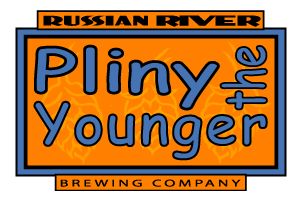 On opening day the line was around the corner, but I wasn't expecting much of one. I may have been a bit overly optimist. We were troopers to stick it out. Luckily we were in good company. And took selfies :)
3.5 hours later...we did the happy dance (literally) and got in!
In good timing for a refreshing and hoppity, long-awaited Pliny the Younger. The blossoming flavor is strong and sweet. And with about 10% alcohol...it's no wonder photos got a little blurry.
Here's the second, more fuzzy selfie. We enjoyed this full day adventure, which definitely paid off by the end :) Love these gals!
Do you have a brew of preference? Or a must-visit brewery near you? I'd love to hear!